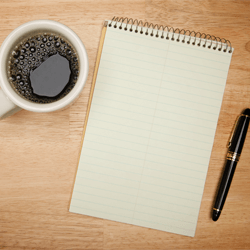 If you think you could be the next great addition to the herd, you are always welcome to send us your resume for an open application.
We offer:
A salary that is suitable for your knowledge and experience;
Excellent secondary benefits such as a free lunch with fresh and healthy food;
Good fringe benefits such as a pension scheme, bicycle plan, training and education for personal growth and career opportunities;
A diverse and challenging and international job within a dynamic and innovative company with lots of social activities.

About Impala Studios:
Impala Studios is a global leading European mobile media publishing, content creating, technology powerhouse. We make people's daily life joyful, simpler, more informed, skillful and creative through the functionality & content of our portfolio of applications.
Our group of talented people (currently over 50 and growing fast) work agile and in X-functional teams. We combine all the right expertise & capabilities to stay on top of the ever-changing app market and constantly grow our portfolio of successful apps. Millions of consumers worldwide enjoy our top ranked apps daily, and our consumer base is growing every day.

At Impala studios we ideate, create and market products for both the mass and the unique, premium consumer. We:

Believe the mobile software industry has lost track of what mobile software can do for people.

Understand what the market lacks and what needs to be improved in order to make our application be favored by consumers (over the competitor) by providing simple, innocuous, genuinely helpful apps.

Innovate, incubate, acquire and operate (mobile) applications focussed on utility, lifestyle, productivity, games and entertainment verticals and grow these apps to top store ranking positions.

Deliver value adding content to our (mobile) application consumers through inhouse, partner and 3rd party developed content.

Acquire and take stake in (mobile) apps (companies) and content (providers) from all over the globe and are always scouting for new acquisitions and partnerships.
Our apps are among the highest-ranking on the Apple App Store and Google Play Store. The Calculator has been ranked in the top 10 best iPad apps of the US App Store for years in a row, making it the #1 calculator used by millions.
Interested?
Great! Apply here
Responses from recruitment agencies on our vacancies are not appreciated
< Go back to jobs